ANTIBODIES nominated for VSCD Mimeprijs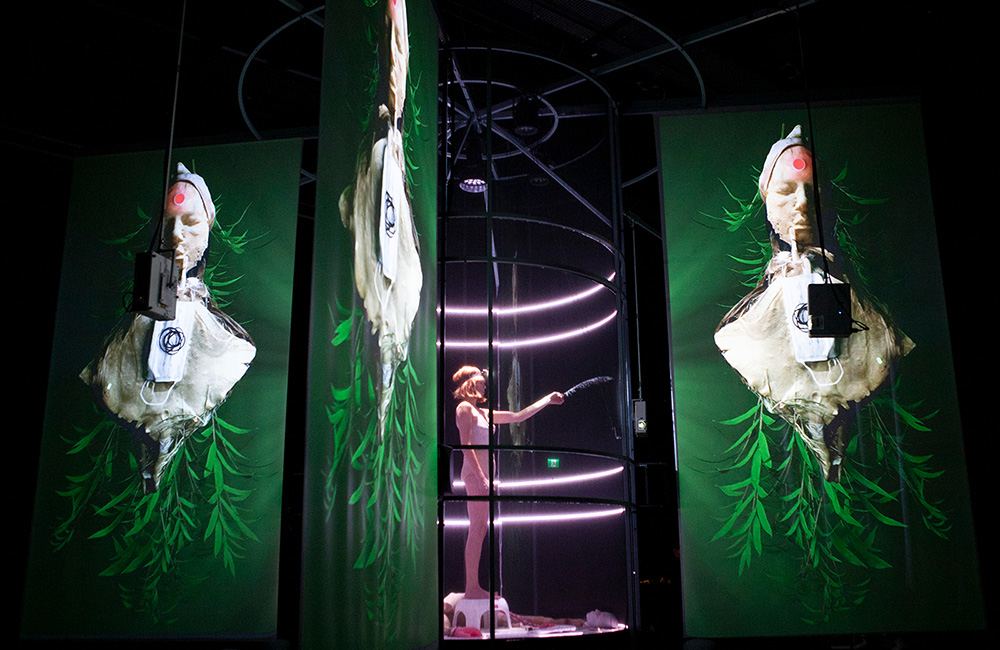 It has just been announced that ANTIBODIES has been nominated for the VSCD Mimeprijs.

The Mimejury about ANTIBODIES: "In the mysterious theatrical installation ANTIBODIES, by performance duo Boogaerdt/VanderSchoot at Theater Rotterdam, a woman in a transparent tube relates to organic puppet figures. What passes through her hands – an image, a self-made child – breaks into pieces of matter and is hoisted up. Suzan Boogaerdt imagines and undergoes this life cycle with a wonderful naivete, assisted by the sinister soundscape of Wessel Schrik. On projection banners around the tube dividing the audience, a timeless totem statue watches the ritual passage."
The award ceremony will take place on Saturday September 11, 2021 during the Gala of the Nederlands Theater in International Theater Amsterdam.